Web: Jingle All Da Way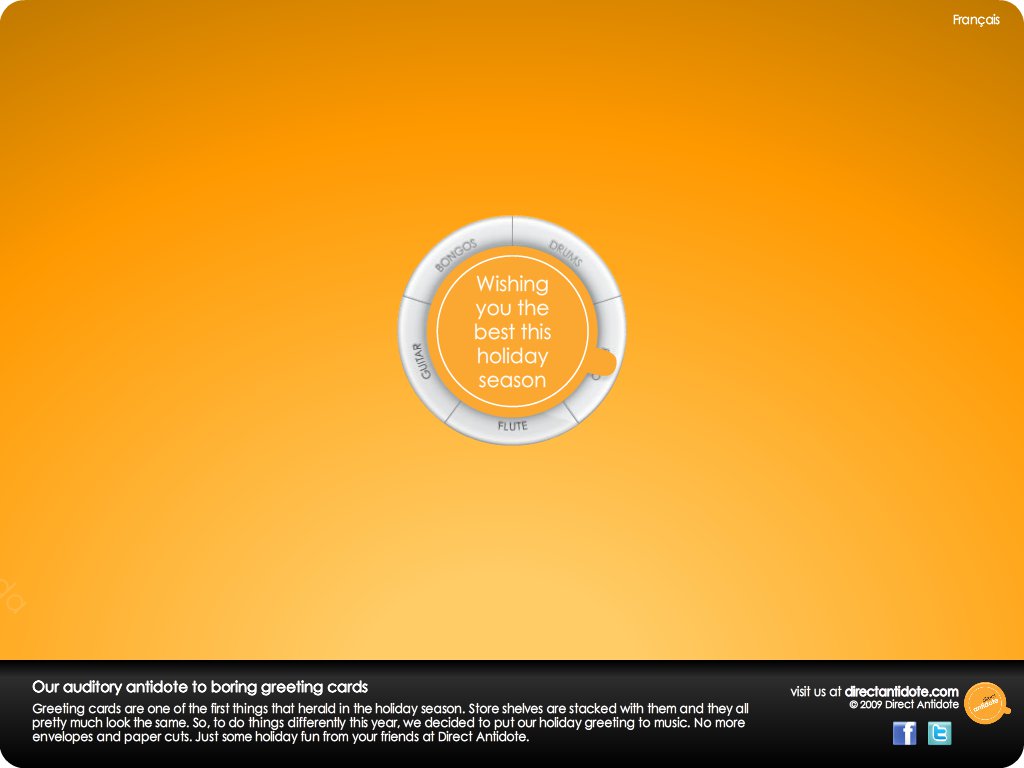 This is a microsite I was asked to create to send to Direct Antidote's clients over the holidays. The biggest challenge was creating animations which moved in synch with the background music. The user was able to pick from a list of 5 different songs (Frost the Snowman, Jingle Bell Rock, Winter Wonderland, Petit Papa Noël, Most Wonderful Time of The Year, Jingle Bells), with each song having five different versions (Bongos, Drums, Piano, Flute, Guitar). Once you found your favourite tune you could share with a friend and your personalized message was placed in the center of the Direct Antidote logo.
This project won a gold Summit International Award, which rewards entries for their creative excellence, demonstrating that a firm has achieved the pinnacle of advertising and marketing communication.
Screenshots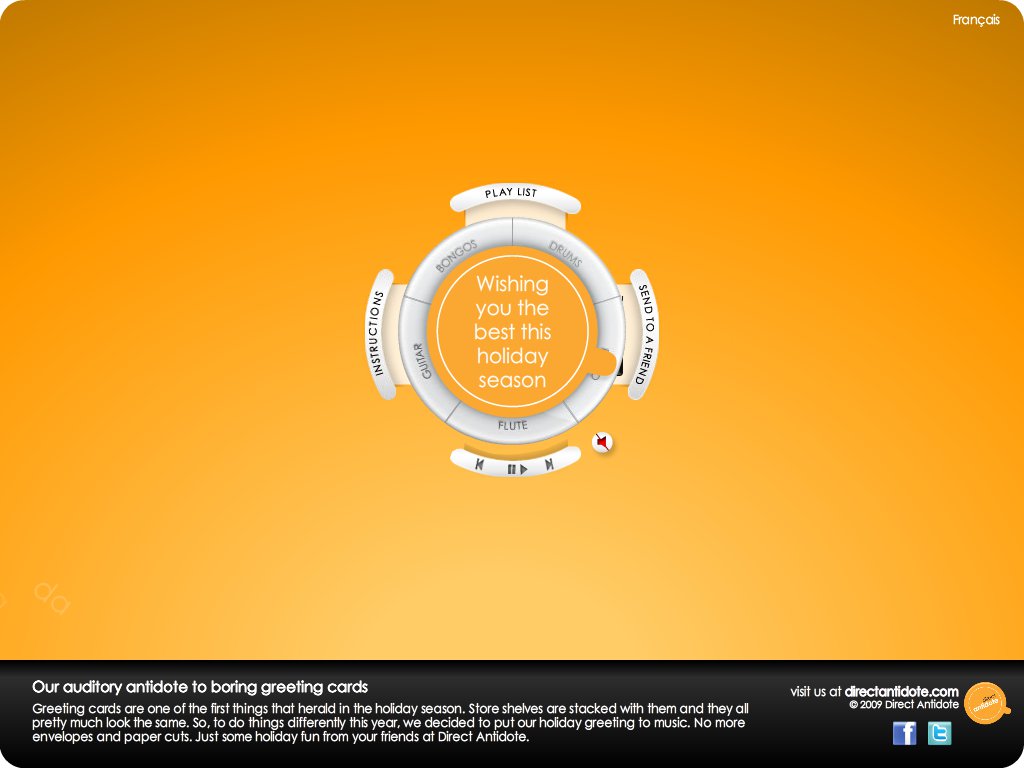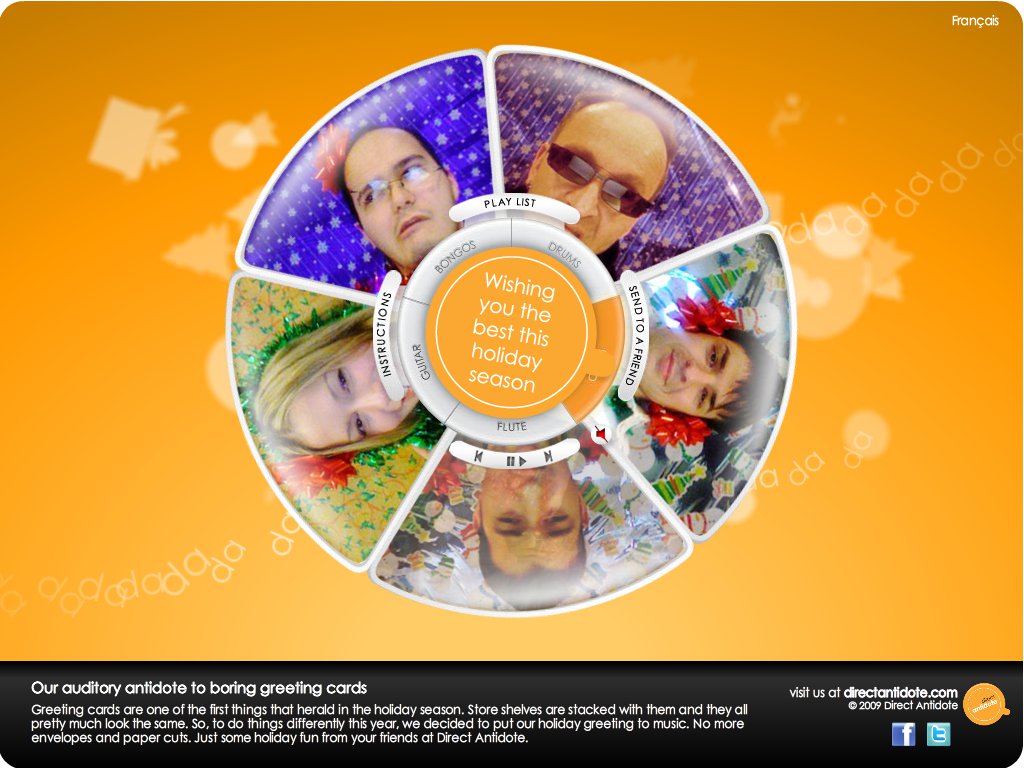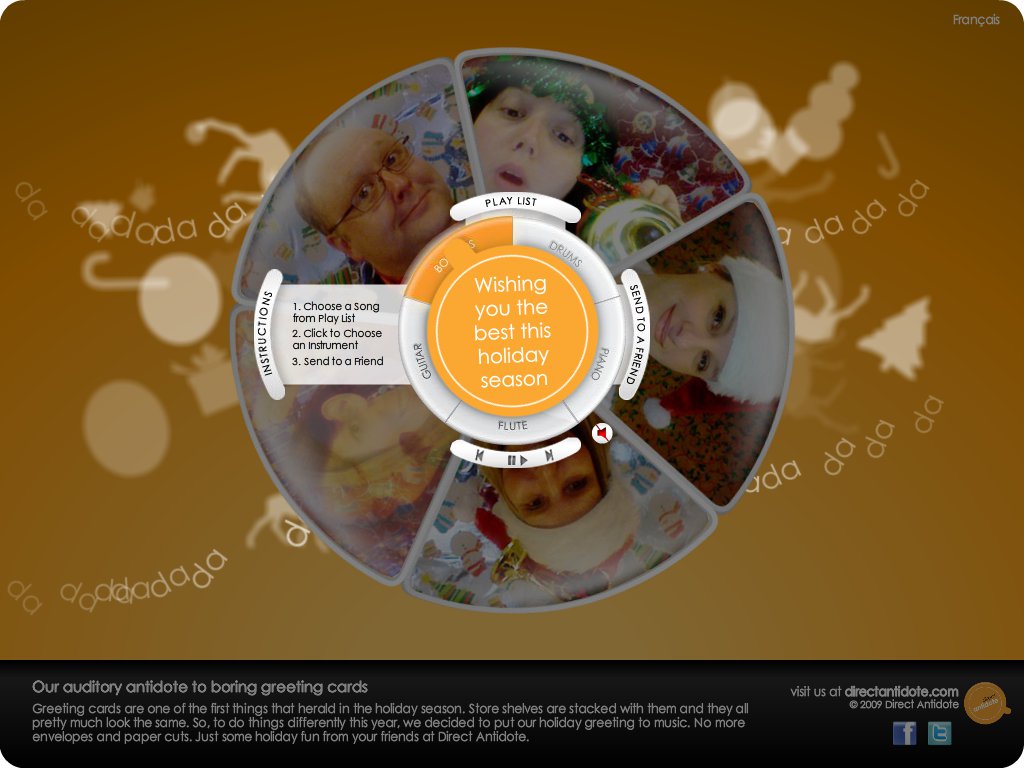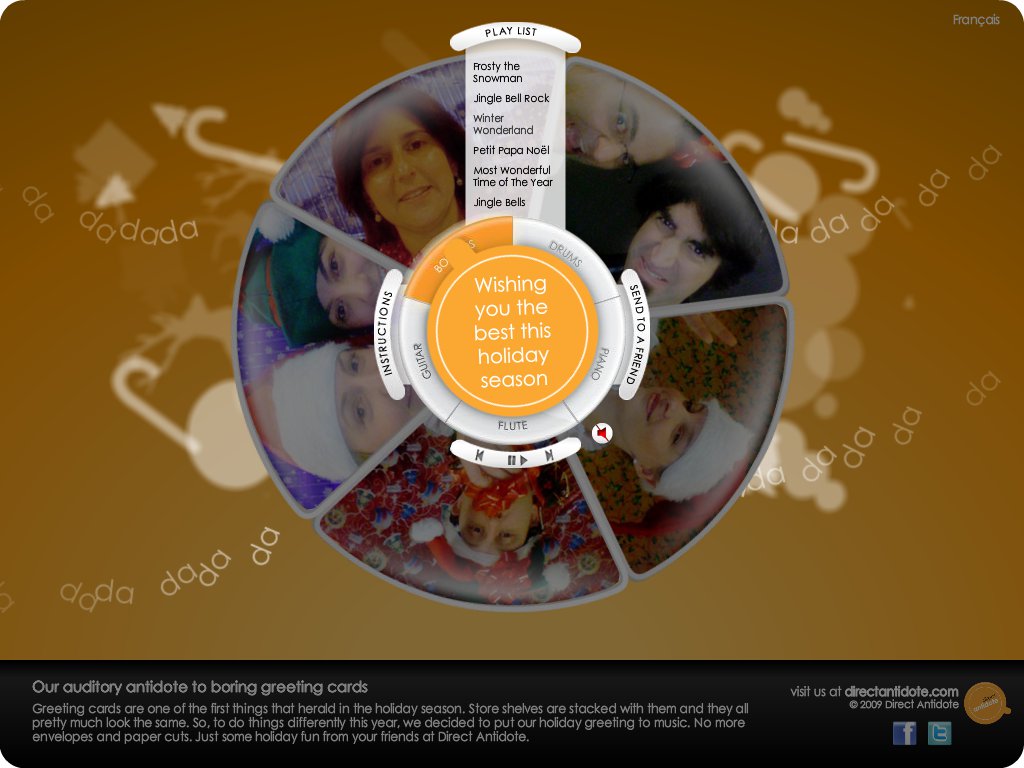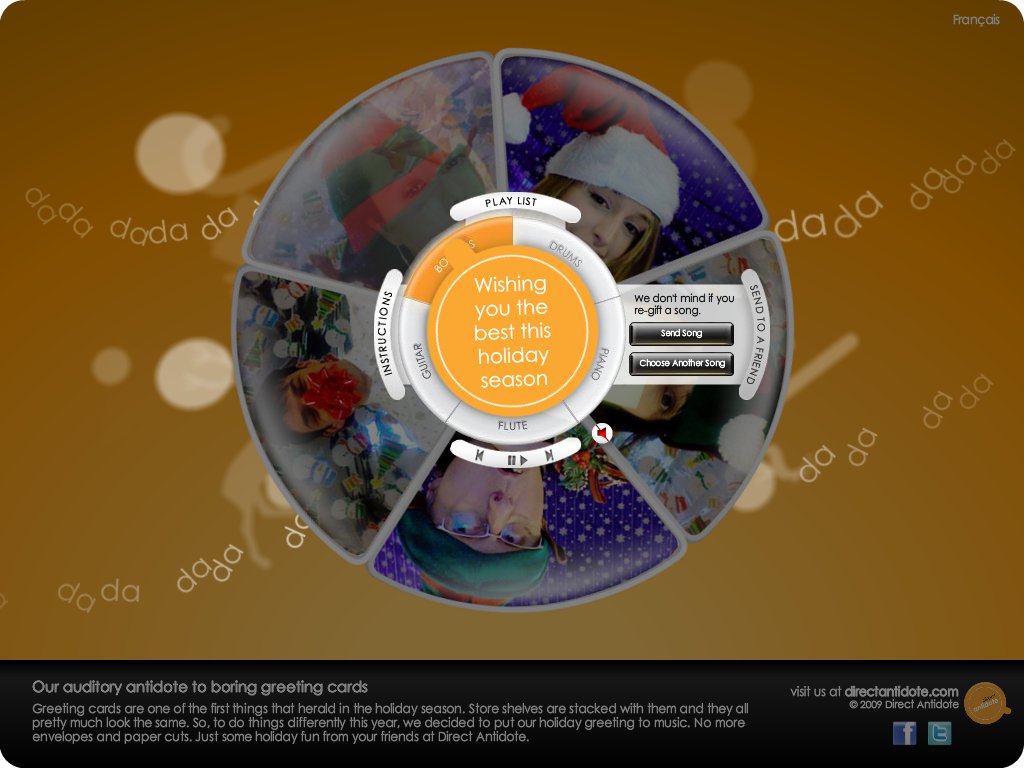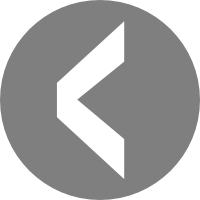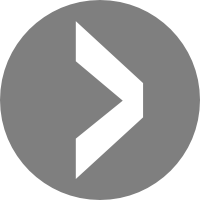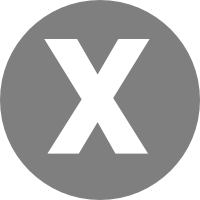 (416) 434-1384