Web: Corporate Handbook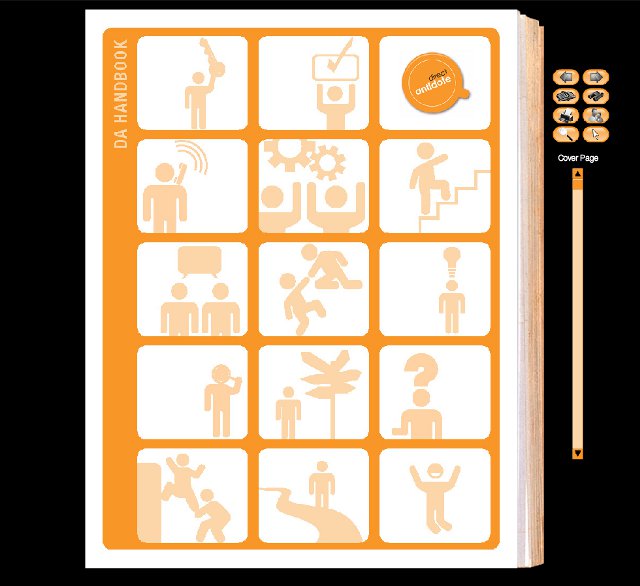 This is a handbook I was asked to build for Direct Antidote, so that corporate policies and staff lists could be converted from print to digital format. The book had to be able to import the source copy, which was designed for print in inDesign, as well as be fully searchable. However, it had to be more sophisticated than a PDF file.
Other than the above, I was free to be creative with the project concept. I decided to use a 3D book engine and carousel I had built earlier for navigation, as well as create a 3D representation of the office to make it easy to find staff.
My Role: Concept, developer and designer
Screenshots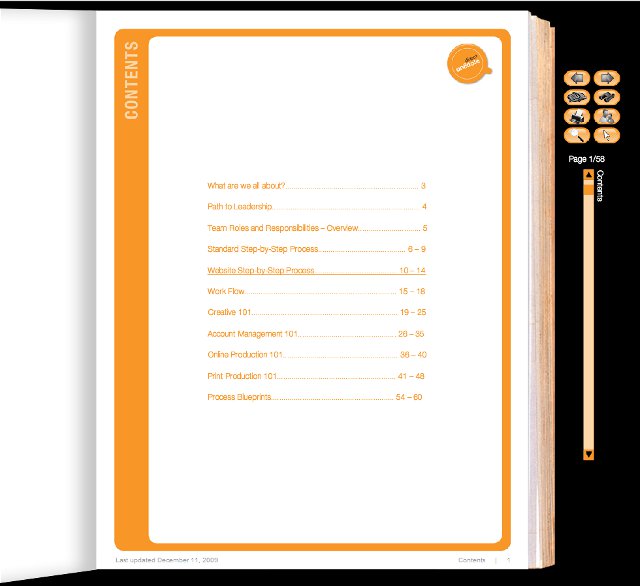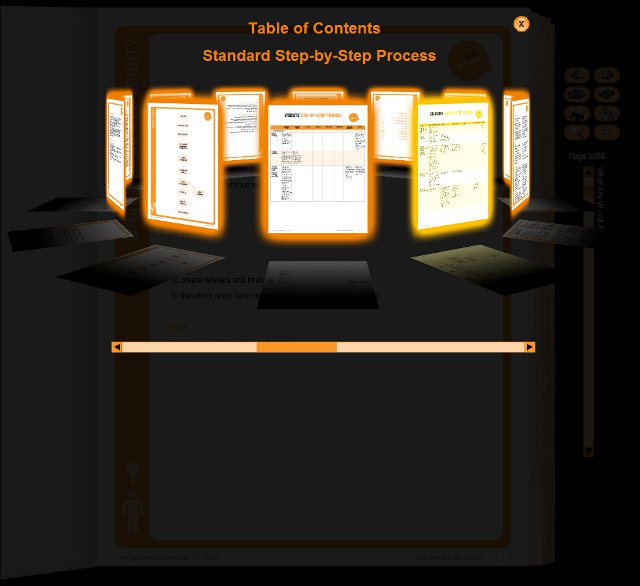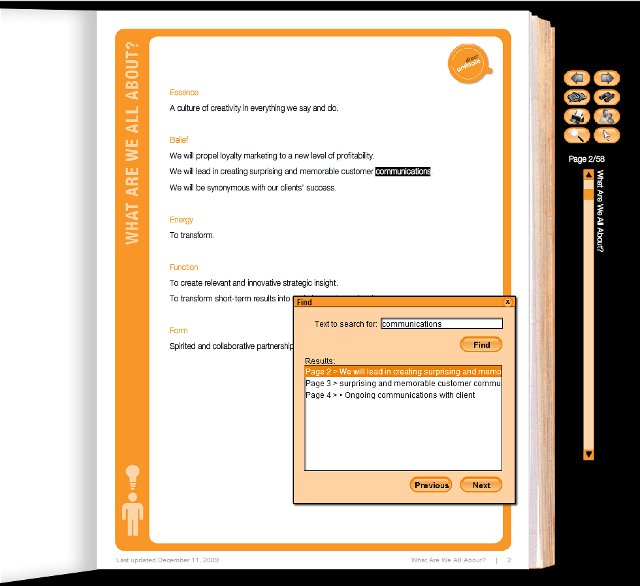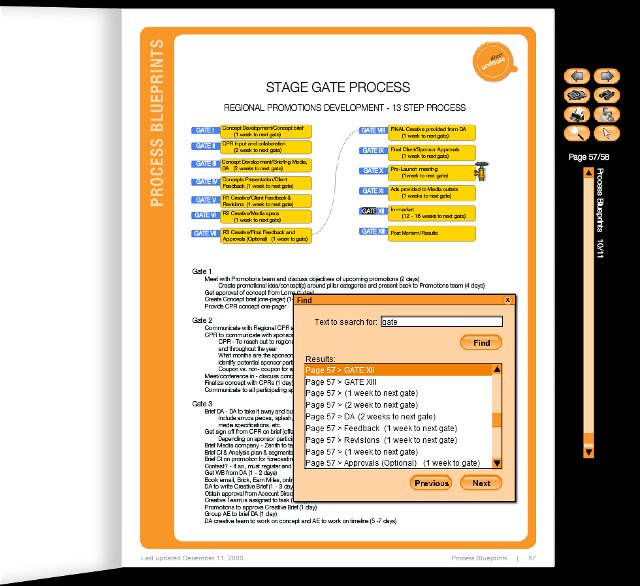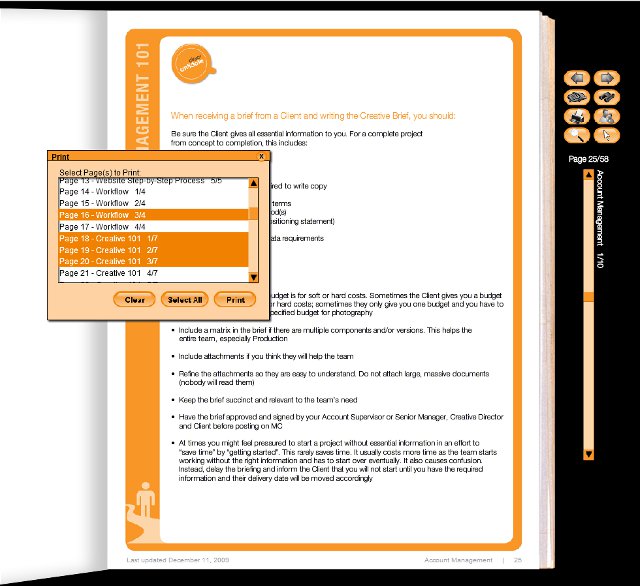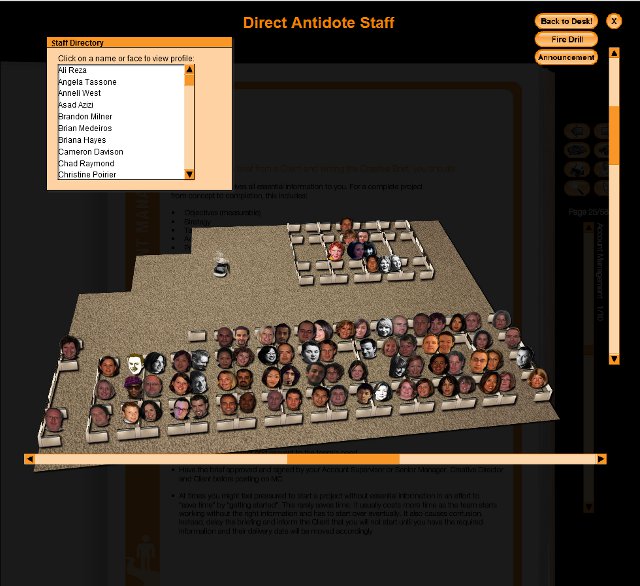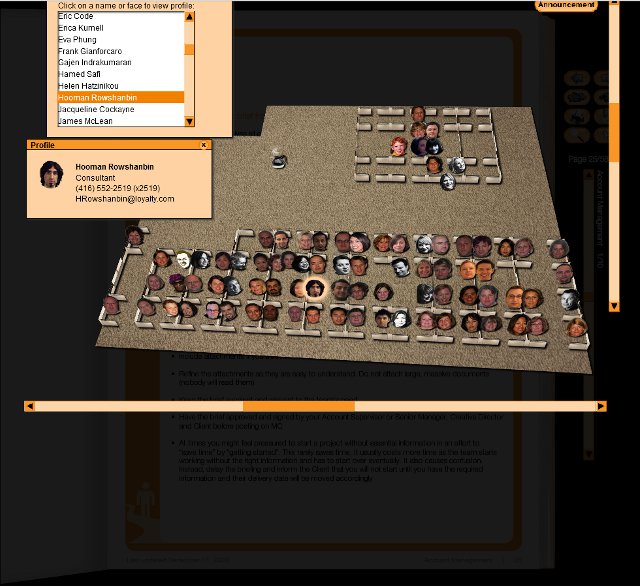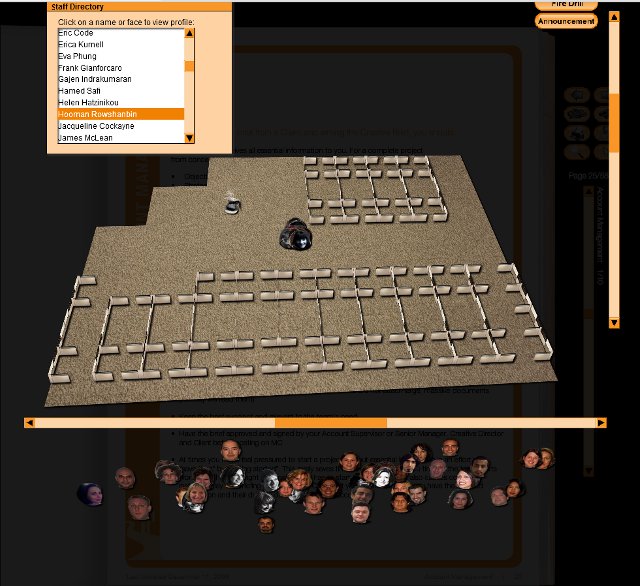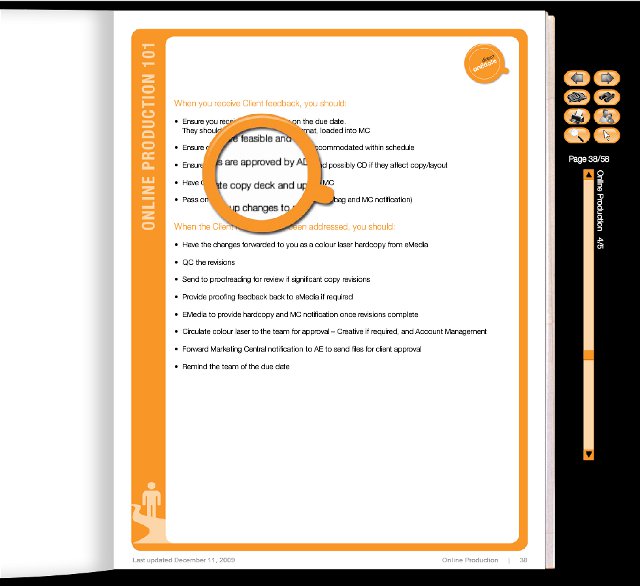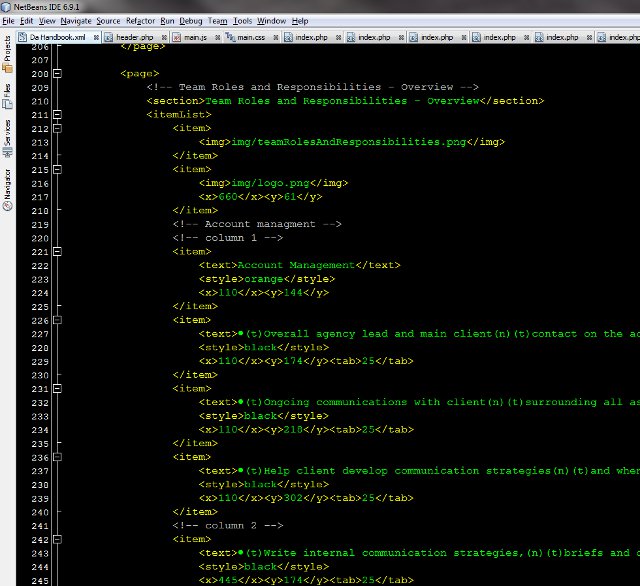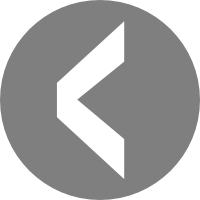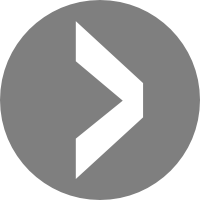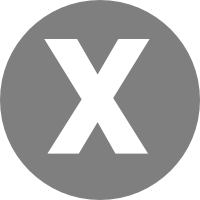 (416) 434-1384