Mobile: Knowledge Kids Go
This is a video player app I developed for the British Columbia's Knowledge Network to distribute all of their shows to mobile devices. It was an instance success, being featured in the Apple's app store and garnering over 30,000 installs within the first few weeks.
The app features dozens of popular shows, with a user experience geared towards kids. There are parental controls to control video watching time and geolocation to ensure videos are available by their designated geographic region. The backend was built to cache images and minimize bandwidth use as the show episodes are refreshed weekly. The app was build as a universal app so that it would be synchronized between any phones and tablets the user may have.
Knowledge Kids Go was built for tablets and phones, available on iOS and Android.
Screenshots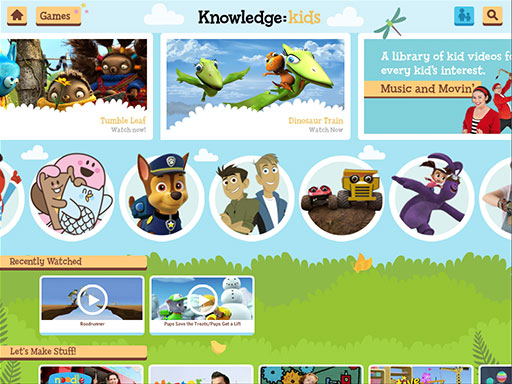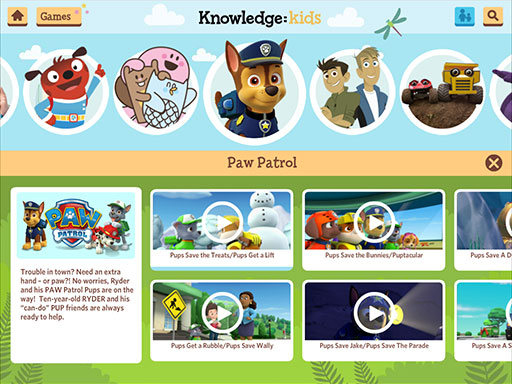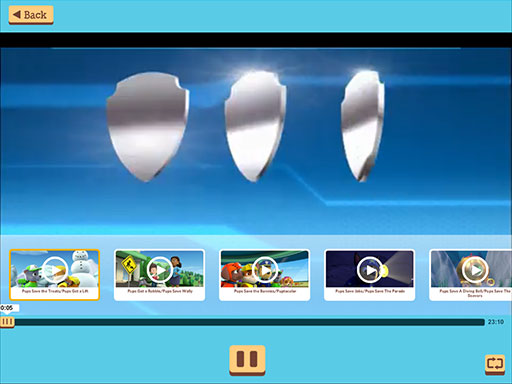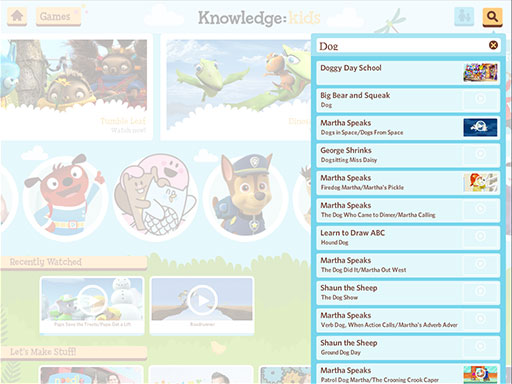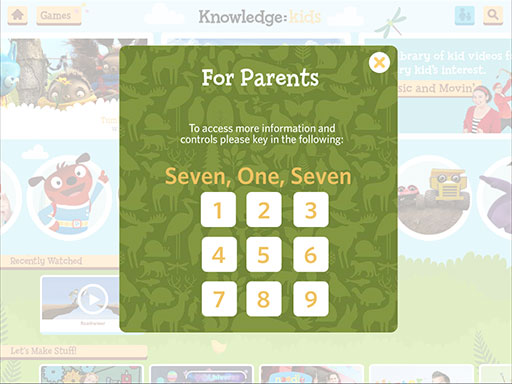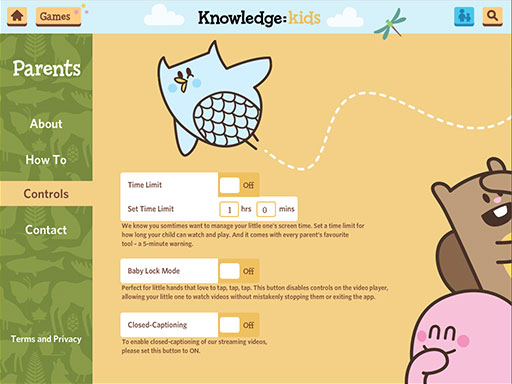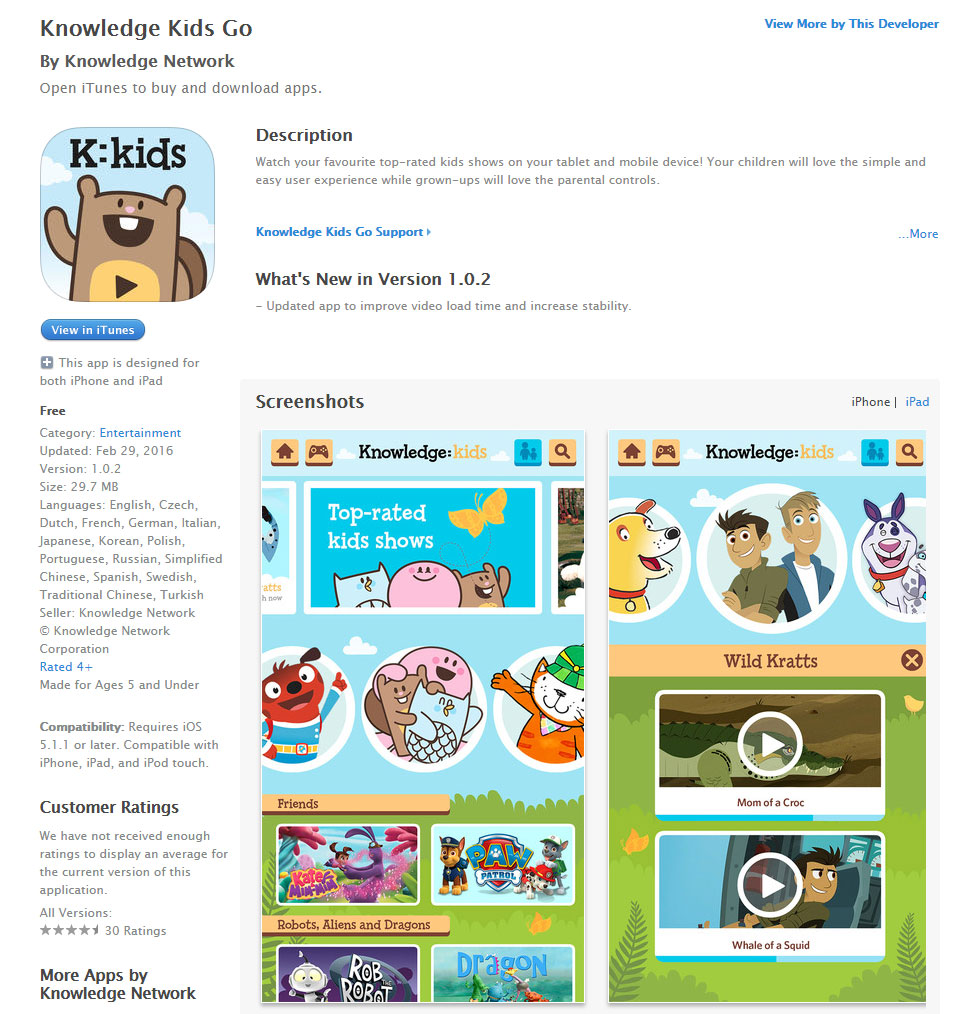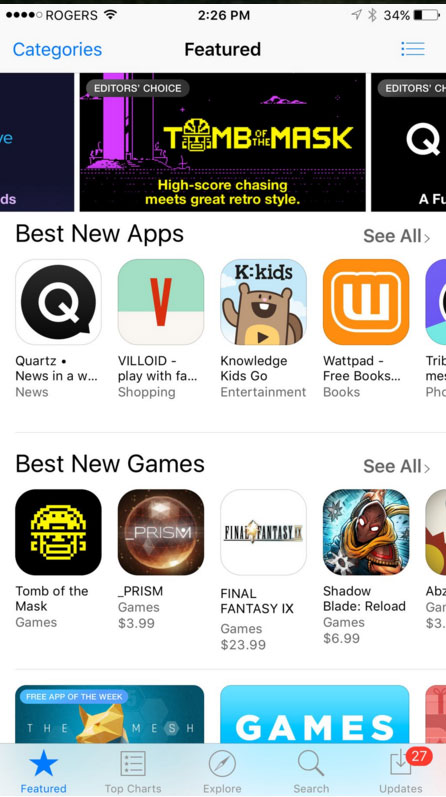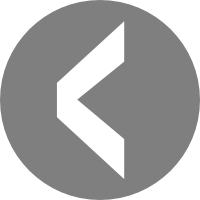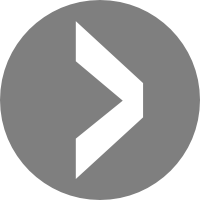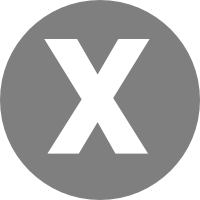 (416) 434-1384