Mobile: Android: Hoo Note

Hoo Note is an app I built for saving notes on your phone. At the time it was written there weren't any note programs on Android that allowed the user to save notes onto their SD card, or create and edit folders. I wanted that feature so I can quickly drag and drop files back and forth to my computer. There also weren't any notebook apps that allowed the user to pinch and zoom text, which I also thought was useful.
Hoo Note is available on the google play marketplace.
My Role: Developer, design and concept | Languages Used: Java
Screenshots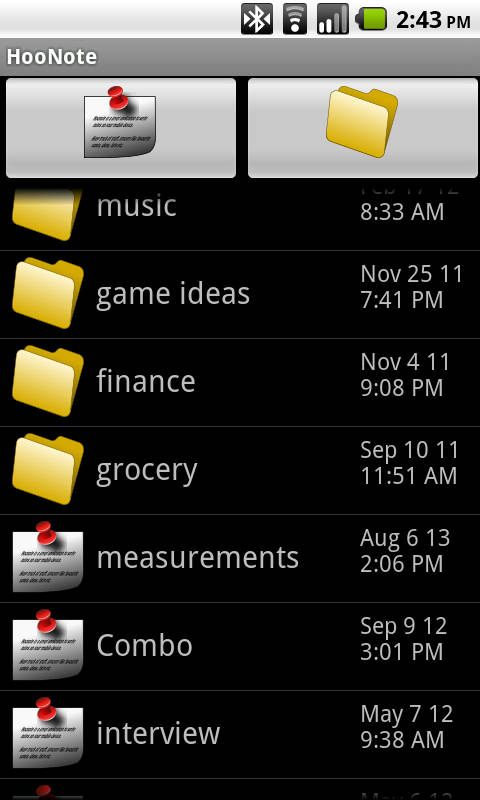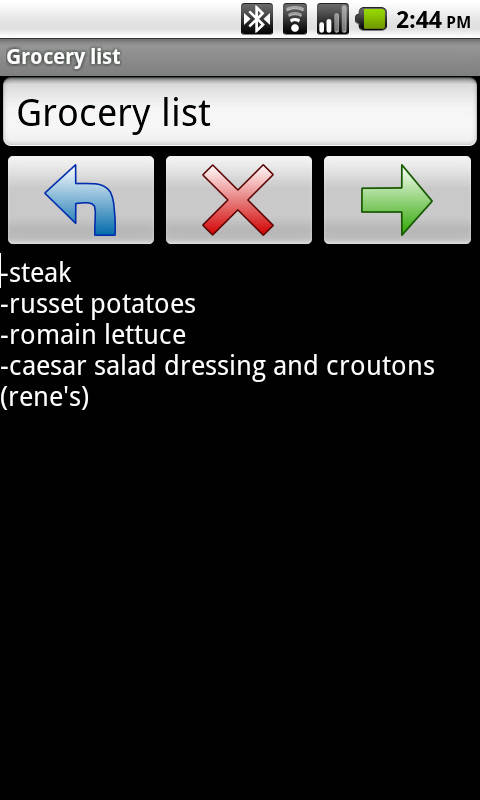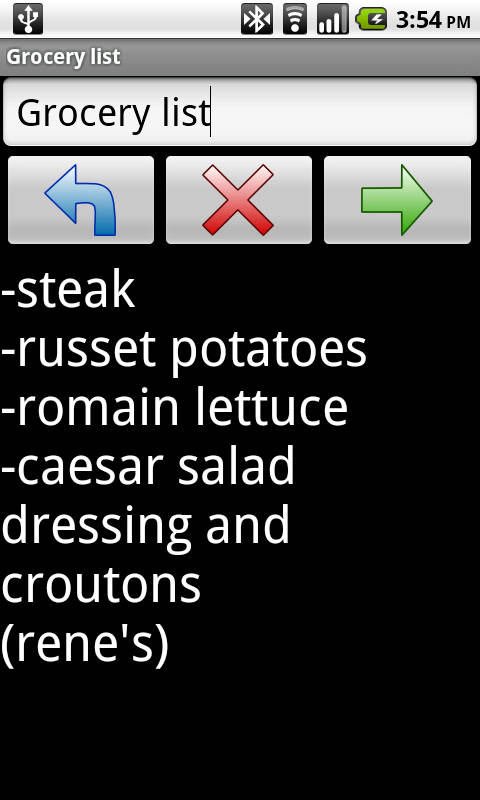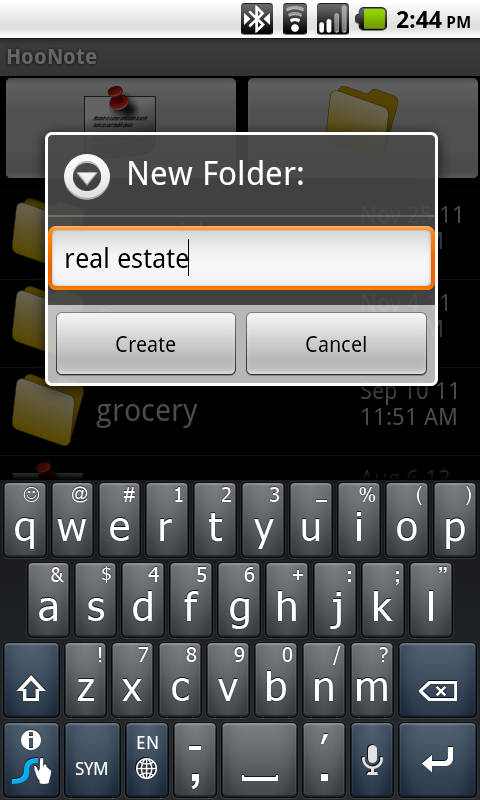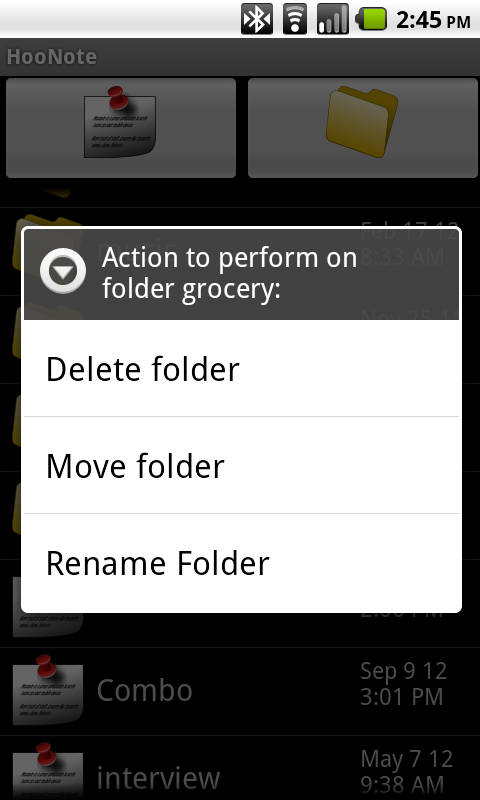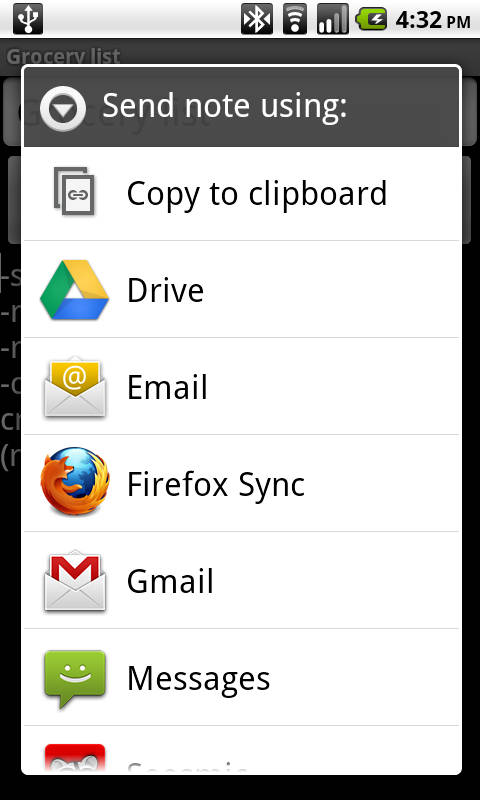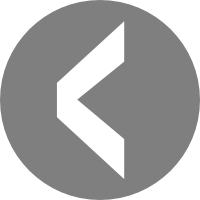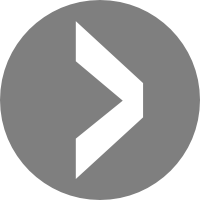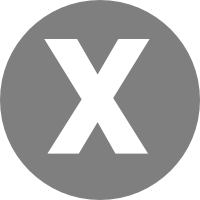 (416) 434-1384